What We Do
As the legal press has noted, we have "taken on some of the biggest companies and law firms in the world and [have] had success where others have not." In recent years, we have prosecuted some of the largest and most cutting-edge class action, mass action, public impact, and public client investigation cases. We have secured over $45 billion for our clients in settlements and judgements. As a result, we have been recognized as a "Titan of the Plaintiffs Bar" and a "Plaintiff's Class Action Powerhouse." The courts have endorsed the view that we should be "counted among the elite of the profession." Commentators have singled out our willingness to tackle problems other firms shy away from and our creativity in finding winning strategies that were not readily apparent. We have been called "scrappy, creative, and borderline genius."
How We Do It

Investigations
Unlike other firms, we have a dedicated team of lawyers and technologists who investigate and develop new cases. Instead of chasing the headlines, "the group's internal lab of computer forensic investigators and tech-savvy lawyers [study] fraudulent software and hardware, undisclosed tracking of online consumer activity and illegal data retention." (Law360, January 2019).
Read More

Litigation
Once a case is off the ground, our litigation teams take the lead. Without the distractions of case development or appellate work, our litigators are able to drive cases more efficiently and reach better results. Our litigators have been called "vigorous advocates, constructive problem-solvers, and civil with their adversaries" and they aren't happy if they are not in court, at a dep, or settling a case at mediation.
Read More

Issues and Appeals
Issues of first impression and complex legal arguments are daily occurrences for our appellate team. You've never seen a group of people who love to debate the finest legal points and write endlessly about them more than this team. And they've done that from state appellate courts all the way to the Supreme Court of the United States.
Read More
Here's What People Are Saying About Us
If everyone took Edelson's lead and expanded class outreach, the world would be just that little bit better off.
---
Above the Law
Vigorous advocates, constructive problem-solvers, and civil with their adversaries.
---
N.D. Ill.
The Law Firm Loathed by Tech.
---
The New York Times
Accustomed to big cases that have lasting legacy.
---
Hollywood Reporter
Taken on some of the biggest companies and law firms in the world and has had success where others have not.
---
Law360
Plaintiffs' privacy wizards.
---
Law.com
National reputation as a maverick in [its] commitment to pursuing big-ticket . . . cases.
---
Law360
A model of what the profession should be.
---
N.D. Ill.
Pioneers in the electronic privacy.
---
N.D. Cal.
Edelson PC – Silicon Valley's "Most Feared" firm.
---
Chicago Tribune
Spark change through litigation.
---
Law360
[Known] for securing multi-million dollar settlements against tech giants.
---
Chicago Daily Law
Take on cases that many attorneys would shy away from.
---
Law360
[Our suits against the internet giants] read like a time capsule of the last decade.
---
The New York Times
Fostered a reputation for an uncanny ability to come up with creative standing and damages arguments.
---
Law360
Invented privacy class action litigation.
---
Law360
Giving Back: our commitment to promoting access to justice
---
We take our commitment to promoting access to justice very seriously, not only through our class action cases, but also through our pro bono work. We represent the parents of youth volleyball players in a class action lawsuit against one of the most prominent youth volleyball clubs in the country. This case has been called "a 'blueprint' for sex abuse cases against caregivers." (Bloomberg, January 2019). The complaint alleges that the defendants concealed past sexual abuse with underage players and is "believed to be the "first lawsuit in the #MeToo era to have been granted class certification." (Chicago Law Bulletin, January 2019). We have co-counseled with attorneys from the Northwestern Center on Wrongful Convictions to assist with ongoing criminal appeals stemming from the Jon Burge torture allegations. We have also provided pro bono representation in consumer protection cases (e.g., consumers harmed through systematic fraud) as well as employment discrimination/harassment matters. And we have partnered with the Settlement Assistance Program in the Northern District of Illinois to aid pro se litigants in reaching positive resolutions of matters ranging from employment discrimination to Section 1983 claims.
Beyond the Law
---
We are not a traditional law firm. Our offices "boast an indoor volleyball court, golf simulators, a pingpong table, a pool table and a large mural of emcees in the midst of a rap battle, all of which is meant to get the competitive juices flowing for the more than 30 lawyers who work [here]." (Hollywood Reporter, January 2019). We are the only law firm considered to be "a good candidate for Inc.'s annual list of the world's coolest offices." (Inc., January 2019). And unlike other firms that talk about flat hierarchical structures and giving meaningful work to all members of our team, we actually mean it. Just ask our associates who have successfully argued some of the most important consumer appellate issues of our day. Or talk to our computer forensics team who have provided guidance to our political leaders on issues ranging from the security of our elections to the improper tracking of children. On top of meaningful work, our holiday parties are epic events featuring increasingly high production video content, and, at times, live performances. Our summer program has been known to include fake summer associates, polar bear lawyers, and several other pranks never made public. In fact, our primary summer recruiting tool in Chicago is a beach party with multiple levels of volleyball competition. Sound like a place you want to work?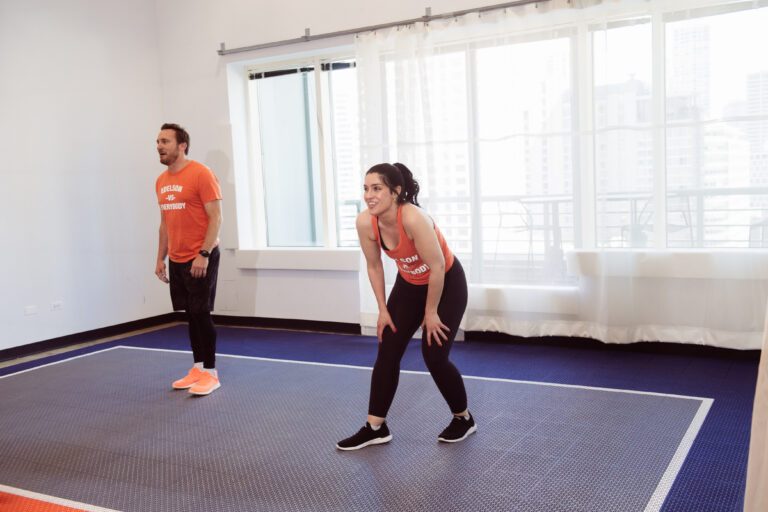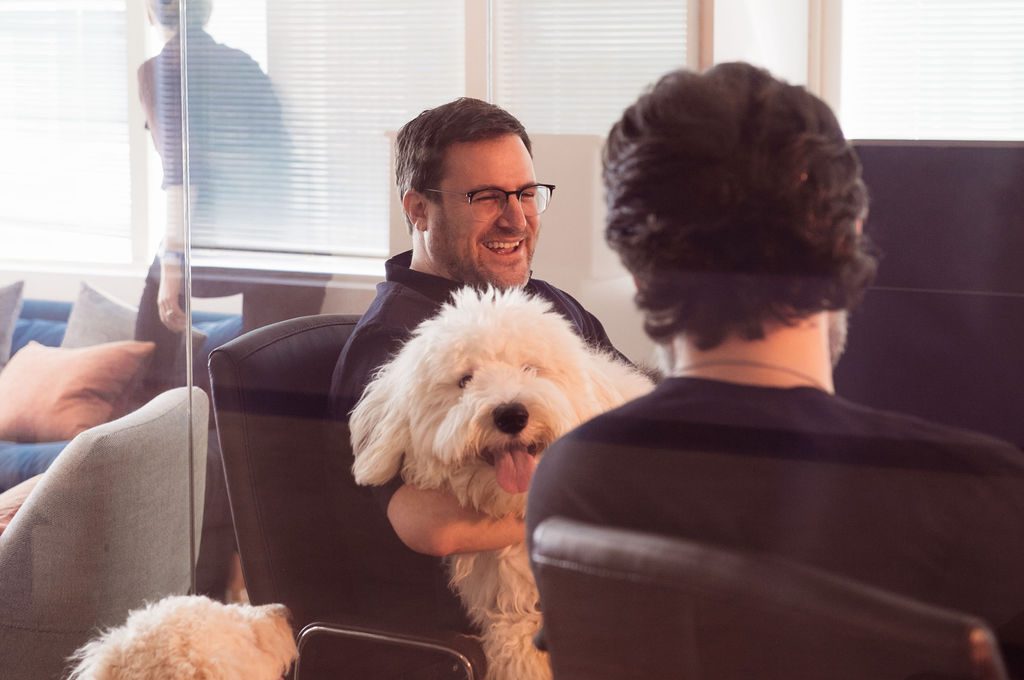 Want to make a difference? Join Us
---
We like people who can handle themselves and their own cases. We love leaders, entrepreneurs, and self-made people who know how to balance their work with the rest of their life. People who live on pressure and the thrill of the chase. People who welcome the occasional game of ping pong at 3:37 (a.m. or p.m.) on a Thursday the day before a mediation of a $2 billion case. You in? Good. We're hiring.